Who are you? You are the leader in your industry, a pioneer of your product. And, according to entrepreneurship.org, you are also your brand.
Your brand consists of more than just your logo. It also includes your color scheme, your reviews and your stock photos. Everything you use to market yourself is a crucial part of your brand. Having consistent and organized brand elements is the only way to build the value of your brand. Here's why:
1. Consistency is the key to solid branding. If McDonald's were to change their symbol to purple swirls, the brand would be altered. It would take a long time for customers to recognize the new image, as the branding would be completely changed. Consistency is key when using your brand elements. If your customers don't recognize your ad, they are likely to overlook you. Staying consistent with your branding eliminates the potential for the customer's confusion.
2. It's how customers recognize you. When you see the golden arch, you know it's McDonald's. Why? Because it's their brand. It's how you recognize McDonald's. The same principle applies to your business. Certain elements are commingled in your branding that are uniquely yours. It may be a certain color, a creative image or even a particular link. No matter what that "something" is, it's how your customers recognize you and find you.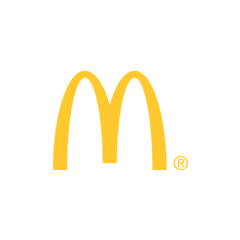 3. Finding the right file is even easier. Consistent branding is important. Cutting down on time spent searching for the files you need is even more so. Your time is highly valuable and is much better spent on making business decisions than on reconnaissance missions to find the correct logo. Keeping your branding elements in one organized location helps you stay more consistent with your branding while reducing the time you must spend searching through your data.
4. Outsourcing your content creation is easier. Most business owners outsource at least some of their content creation. After all, creating the perfect ad, brochure, or catalog with just the right combination of brand-building and eye-catching image is an artform. By storing all of your brand data in one convenient location, its easy to share all the necessary components of your brand with the  company. Your main selections and requirements of your brand are right at the fingertips of the person drafting your new ad, reducing time spent reviewing the ad and miscommunications of expected output.
Organizing your brand elements in a way that's easy to use just makes good sense, and results in a beautiful end-product (as you can see above). Feel free to check out Brandfolder.com to learn more about organizing your branding assets in a simple, visual way, or contact us for more information.
Source link