[ad_1]
Summer is quickly approaching, and what better way to celebrate than with a collection of the best boozy bottles to hit the shelves? From touching, philanthropic brand identities, to heat-sensitive label imagery, these unique beer brands are sure to spark your creativity. Sit back, raise a glass, and enjoy a taste of these five beer brands with unique, innovative packaging.
Speakeasy Ales & Lagers
The brand identity of San Francisco's Speakeasy Ales & Lagers captures the spirit of a remarkable time in American history — the 1920's Prohibition. Imagery of crime bosses, flappers, jazz singers, and the police, is illustrated on their labels and cartons. More cryptically, a pair of mysterious eyes appear on each bottle neck, beckoning customers to join the Speakeasy revolution.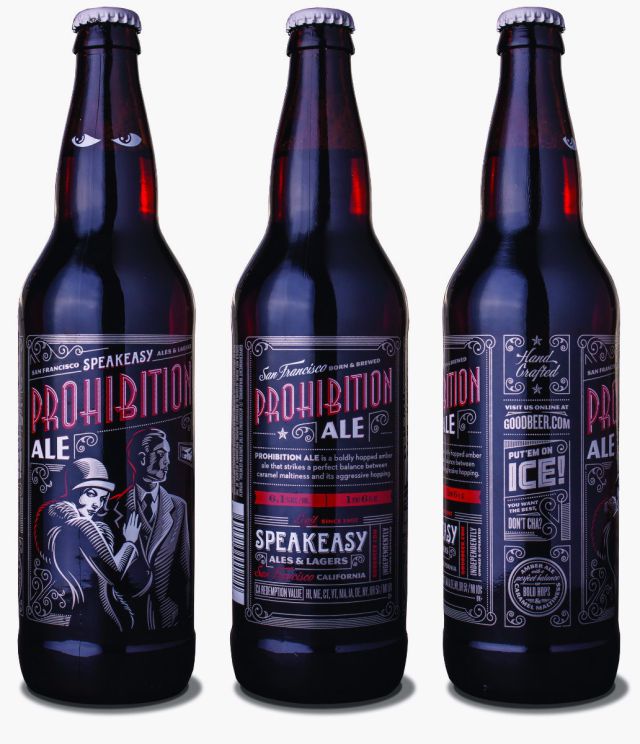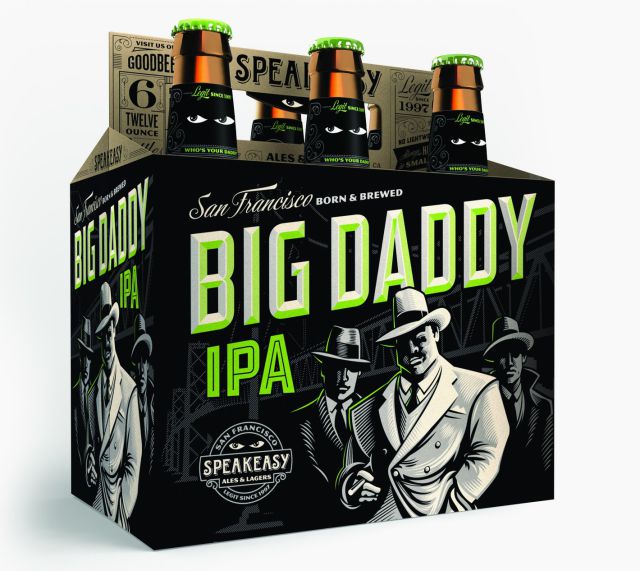 Starting with a single, iconic beer that embodies the spirit of those who persevered when America's taps ran dry — a bold, hoppy amber ale known as Prohibition Ale — Speakeasy now brews a wide range beers from seasonal pale ales to bourbon barrel-aged imperial stouts.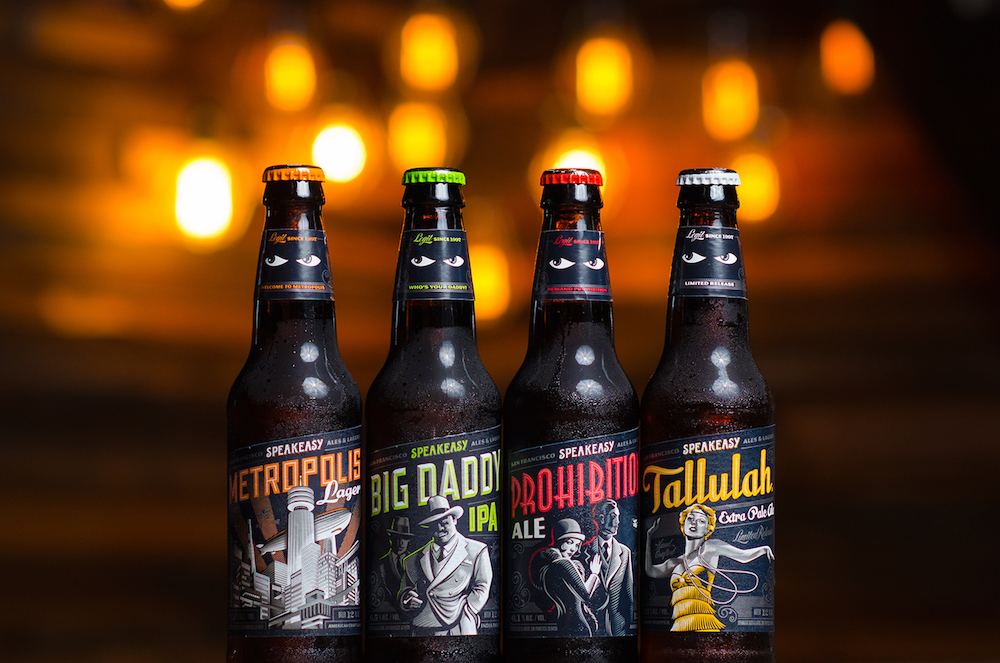 Brooklyn Brewery
Brooklyn Brewery, a Brandfolder customer, has quite an impressive branding icon behind its logo: Milton Glaser, the designer behind the "I <3 NY" slogan, New York Magazine's identity, and this legendary Bob Dylan poster. Brooklyn Brewery's original logo was influenced by classic German beer labels, which bolstered the brand's credibility by linking it to the history of beer making. The bold script used in the "B" at the logo's center is meant to evoke a swirl of foam and give it a friendly persona.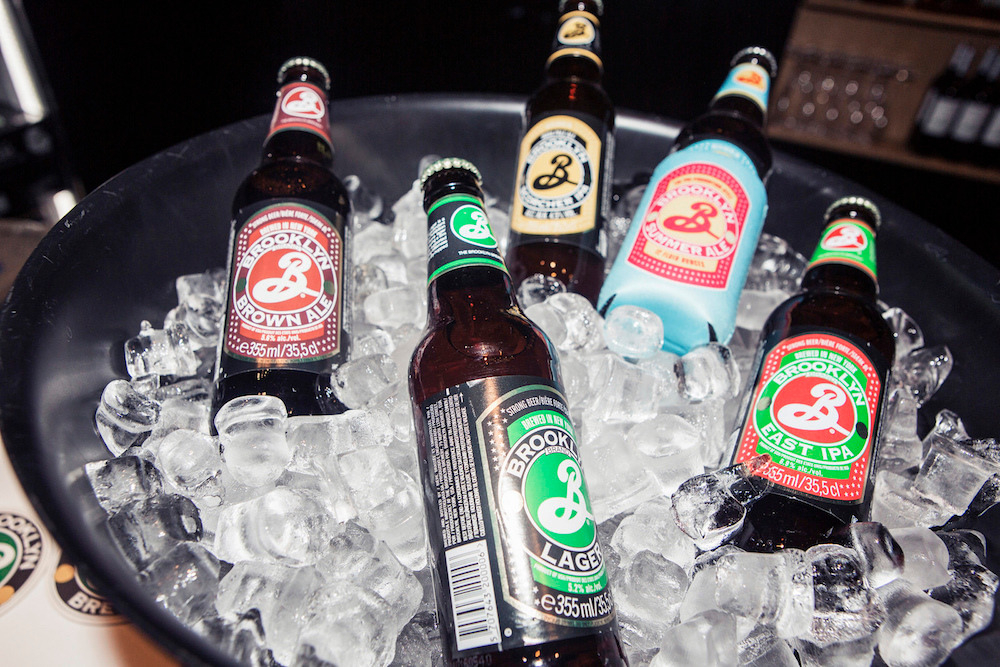 Just a few months ago, Brooklyn Brewery refreshed its brand, and introduced a new packaging design to reflect the company's growth. The graphics on each beer carrier is simplified, while each beer has a unique color scheme — black and green for Brooklyn Lager, red and gold for Sorachi Ace, red and blue for American Ale. With this cohesive but vibrant new packaging, Brooklyn Brewery's logo "completes itself" when two boxes are placed next to each other.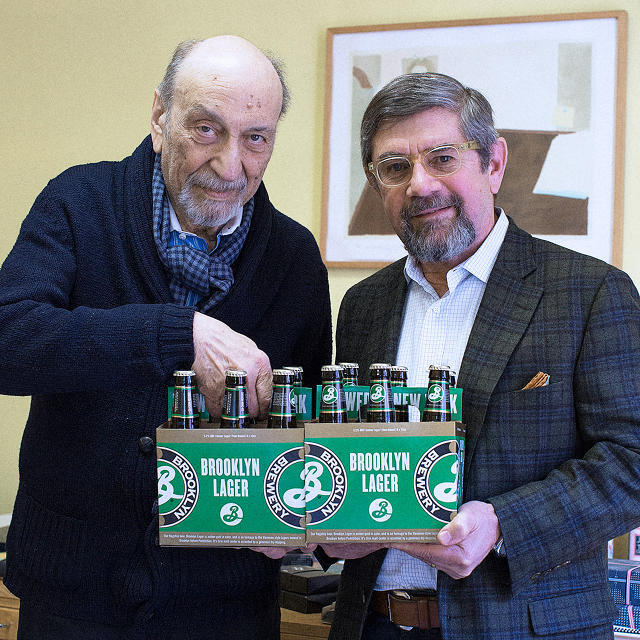 Read: How to Build a Bestselling Craft Brand
Mikkeller Beer
Here's an oldie but goodie — back in 2012, Danish brewery Mikkeller collaborated with the Swedish design firm Bedow to create inventive labels for four seasonal brews: a Pale Spring Ale, a Summer Pilsner, an Autumn Porter and a Wild Winter Ale. These labels were printed with heat sensitive color that changed the images when exposed to different temperatures.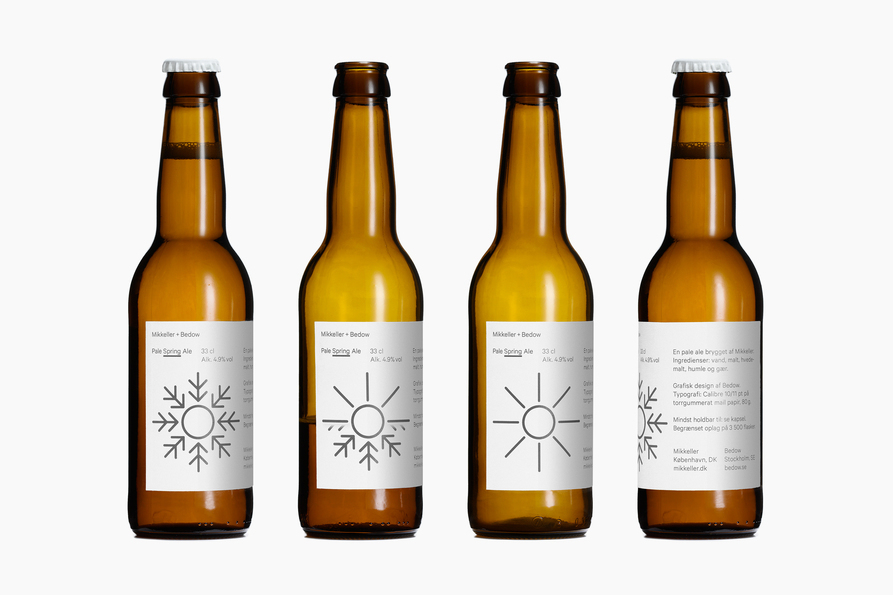 When the beer is cold, an image representing the previous season is shown, but when a warm hand grips the bottle, the symbol fades into a representation of the current season. The Pale Spring Ale shows a snowflake turning into a sun, while the Wild Winter Ale shows an apple tree losing its leaves.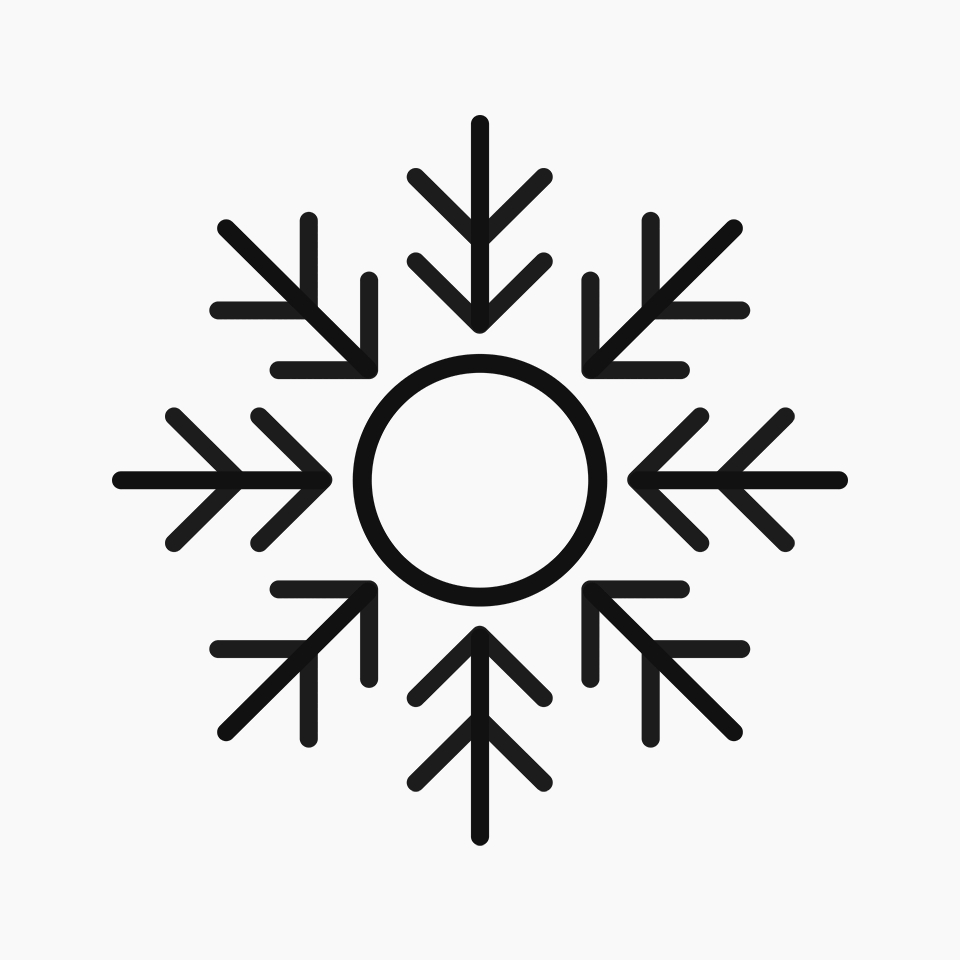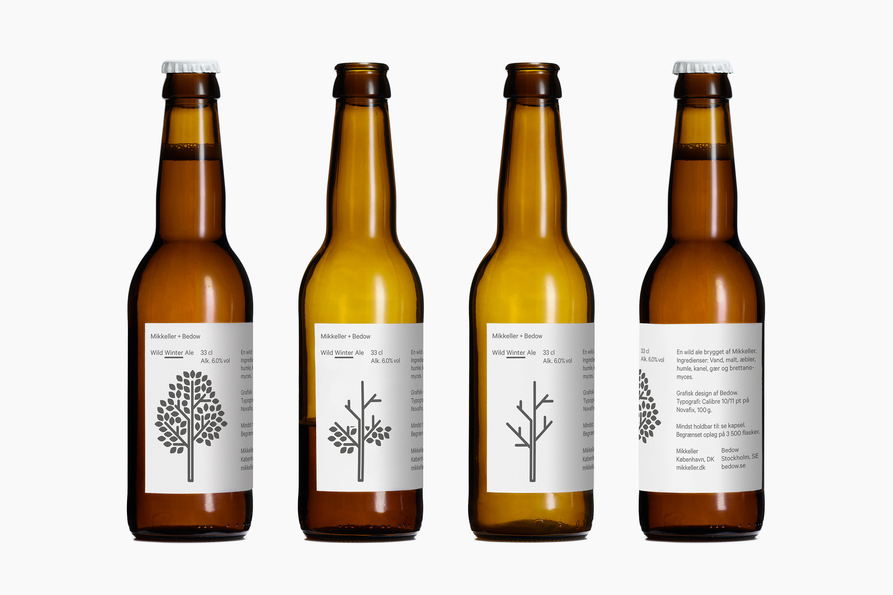 Ippon Matsu Beer
Japanese brewer Ippon Matsu has a touching story behind its brand. In March of 2011, a tsunami nearly swept the entire city of Rikuzentakata, along with 70,000 pine trees, off the map. Out of the great forest that once stood, only one pine tree remained after the disaster. This single tree became a beacon of hope to survivors of the tsunami, and the inspiration for the name of the beer — "Ippon Matsu" means "One Pine Tree" in Japanese. All profits of Ippon Matsu are now donated to the reconstruction efforts in Rikuzentakata, Japan.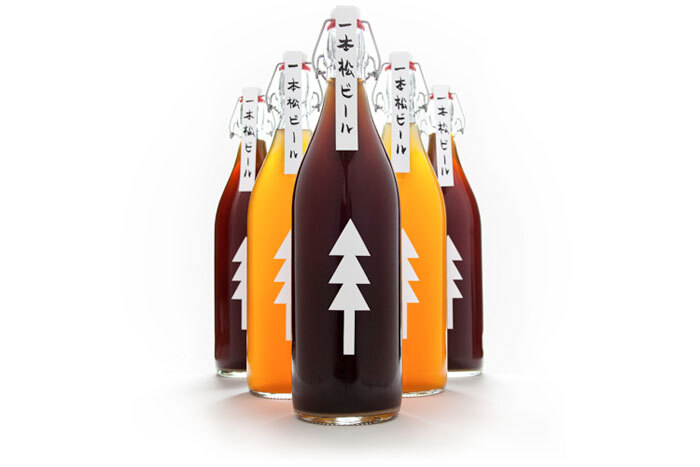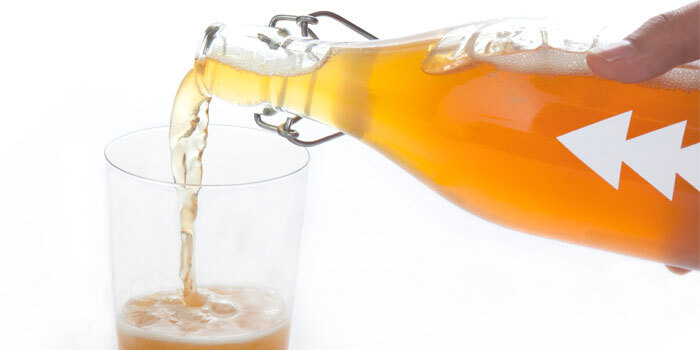 The beer's packaging design is simple and minimal, which lets the uplifting story behind the brand speak for itself. The solid, white pine tree is constructing of three upwards-facing triangles, symbolizing the hope for progress and a brighter future. Finally, a scroll-like, handwritten label seals the top with its story written on the side.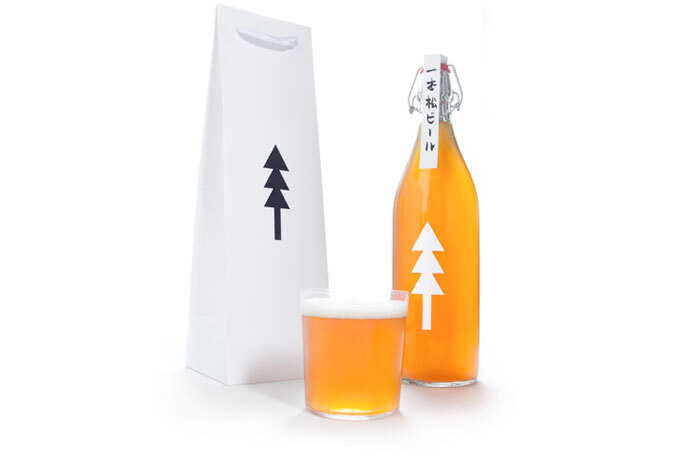 Read: It's Past Beer Thirty: Craft Beer Branding Panel
Sixpoint Brewery
Sixpoint Brewery, another craft brewery hailing from Brooklyn, features memorable imagery and bold colors. According Sixpoint's "About" page, their logo, a six-pointed star, has been used by brewers since at least the year 1300. The site reads: "The star symbolizes the purity of the craft, and folklore claims the six individual points each represent six different critical elements of the craft itself: grain, water, hops, yeast, malt, and the brewer."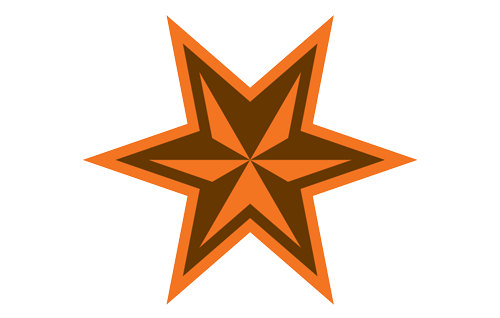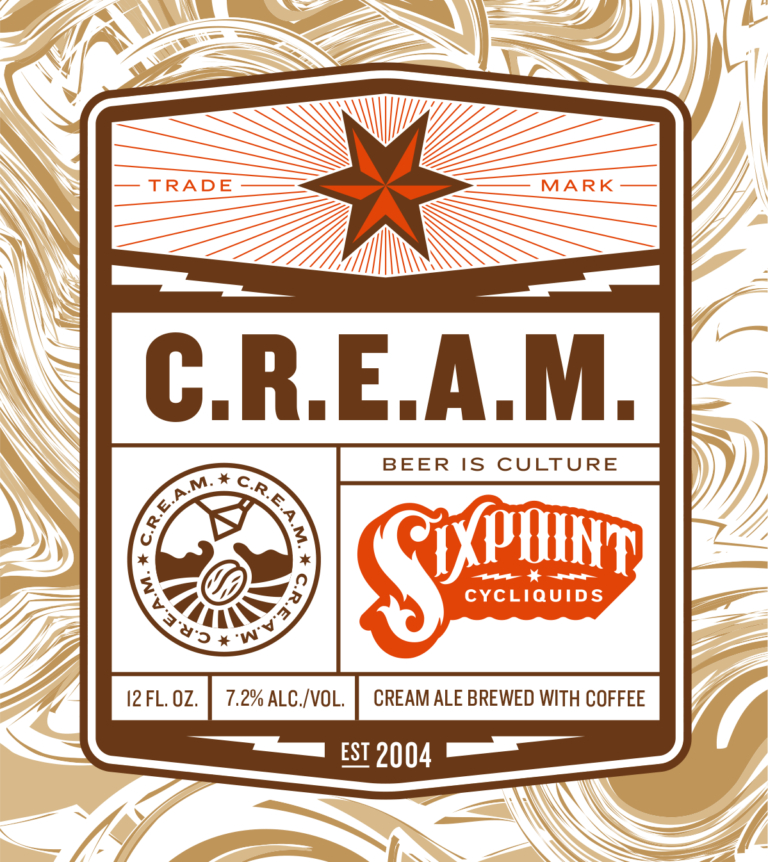 Packaging-wise, Sixpoint has invented an ingenious packaging format that is becoming popular with wholesalers, retailers, and customers. They've created "modular" four-packs of 16-ounce cans, which are easier and more stable to stack than the traditional six-pack of 12-ounce bottles.
For more Sixpoint imagery, check out their official Brandfolder.
There you have it — five inspiring beer brands with creative packaging. Whether you're a brewmaster, a designer, or simply a fan of beautiful packaging, we hope these creative brewery brands inspire your next artistic project.
[ad_2]
Source link