[ad_1]
After wrapping up our third Brand Academy event in New York City on Wednesday, one key takeaway has stuck with me: tell great stories. At the end of the day, storytelling directly impacts the influence we have over each other both as consumers and individual brands. Without good storytelling, brands or individuals aren't memorable or compelling. These points were equally emphasized across the three presentations from The New York Times, Edelman, and littleBits at our most recent Brand Academy event.
Beyond Print
Clare Stein kicked things off with an engaging presentation focused on brand evolution at her company, The New York Times. As one of the most established brands in New York (1851 to be exact), The New York Times has experienced dramatic change — especially when it comes to how they share their news stories with the world.
Clare highlighted the myriad of ways people can receive information today. From desktops to phones and beyond, engaging readers has become more challenging than ever before. Just think, if America was to land on the moon right now, you might learn that information by glancing at your wrist. And one simple sentence would have to be enticing enough to get the intended message across.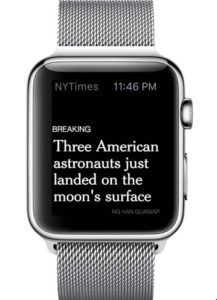 Clare also touched on T Brand Studio which is a specialized brand marketing unit within the New York Times. T Brand Studio utilizes their storytelling prowess to help brands reach their target audience. This content is outproducing traditional advertising methods by connecting audiences to the stories and information they find most engaging.
Lastly, Clare discussed ways in which brands can leverage social media to help them with their storytelling. For example, The New York Times already saw lots of people sharing content about their paper online. So instead of trying to create new imagery and messaging, they utilized the content their customers were already creating. With the #MyNYTimes hashtag on Instagram, Clare finds and re-shares the most engaging photos from New York Times's readers on their own Instagram channel, showing customer appreciation while further promoting the The New York Times brand.
It's Personal
Next up, Chintimini Keith from Edelman tackled the topic of personal branding — something that's so important, yet oftentimes overlooked. So many people spend time fulfilling their role or promoting their company, without ever focusing on other's perception of them as an individual.
Chintimini honed in on the fact that it's important for brands to tell great stories but it's also important for the individuals behind those brands to make sure they're telling great stories about themselves too. To be successful, we should be aware that who we think we are may be different from what we actually say and do, which can also differ from how others perceive us. It's the intersection of these three areas that actually comprises your personal brand.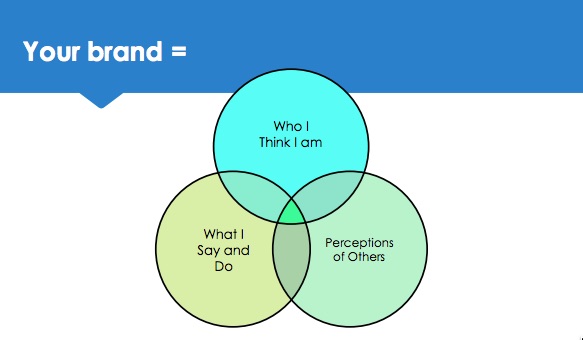 Feedback is important too. One of the quotes from Chinitimini's presentation that stuck with me was, "If three people say you're a horse, buy a saddle." Regardless of what you think or feel about yourself, you should also understand other's perception of you. Ask for feedback and make sure you understand how the rest of the world views you.
Chintimini also made some great recommendations for further reading, specifically highlighting Amy Cuddy's book, Presence, and her TED talk with regard to body language. Physical presence is yet another trait that may seem insignificant, but can actually make a large difference in the way you are seen by others.
When in Doubt, Reinvent
Our last speaker was Steevy Griffin from littleBits, an awesome company that creates electronic building blocks for inventors. Steevy formerly worked with Sphero, makers of the amazing BB8, so she had some great retail stories from her work experience to share with the Brand Academy audience.
Steevy touched on the importance of really understanding your consumer and what shapes their buying decisions. She talked about how she'd ran pop-up shops, which may not have led to the biggest increases in actual sales, but did have tremendous impact on researching buyer behavior, allowing her to better know her audience and what resonated for them.
She also discussed the importance of owning your message. The advent of these new products, like Sphero 2.0 and littleBits, made them challenging to large retailers because they didn't know what section of the store to sell them in, or how to explain them to buyers.
Steevy decided to reinvent by creating a new category for these products, which she dubbed: Connected Play. And even though it meant helping to promote her competitors, she designed endcaps for stores like Best Buy to group these new products together and help them resonate with consumers. This helped build a killer brand that customers were better able to recognize, follow, and love.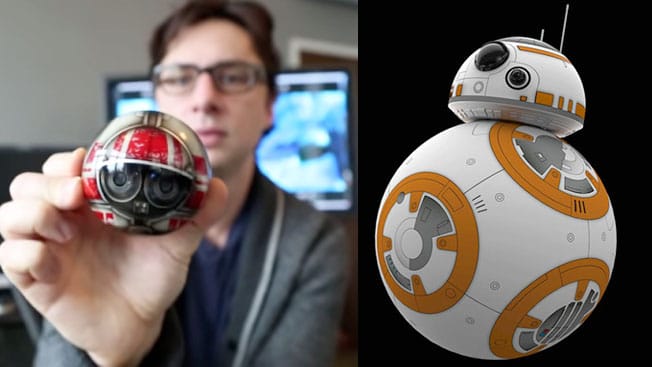 Toshi Loves Who?
Hopefully by now you understand how key storytelling is to the overall success of your brand, whether it be personal or business. So if you remember the title of this blog post and don't really get what Toshi has to do with anything, allow me to explain.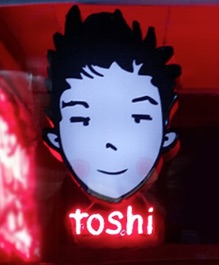 The Brandfolder crew stayed at a hotel that was permeated with a mysterious character: Toshi. Upon entering the hotel, we were greeted by a large, throne-like chair with a cartoon image of Toshi's face perched above it. The hotel's adjacent lounge was called "Toshi's Living Room", and the penthouse was called, "Toshi's Penthouse." After discovering the wifi password was "Toshilovesyou," our team spent a large majority of the trip discussing Toshi and his love for us.
We never ended up getting a formal explanation of who Toshi was, but we felt like we knew him by the stories told throughout the hotel. And, not only did we tell these stories amongst ourselves, but we also shared them with colleagues who attended Brand Academy.
In the end, it seemed like Toshi and our Brand Academy speakers agreed on an important message: storytelling is so powerful that it can help spread and promote your brand, even if you don't have all the pieces of your brand puzzle.


[ad_2]
Source link