[ad_1]
This year brought us Instagram Stories, too many Facebook algorithm changes, and #PhelpsFace. And because of all this, we can confidently say 2016 kept marketers and creatives on their toes.
To reflect on where we've been and where marketing and creative teams are headed in 2017, we invite you to participate in our annual State of DAM Survey. It's quick, it's easy, and, if you want, you'll be entered to win one of five $100 Amazon gift cards.
$100? I'll take the DAM survey now, please.
We conducted this survey last year, and your responses allowed us to create the 2015 State of DAM Report. This report helped marketers everywhere get more organized, reevaluate their stack, and approach the new year with fresh insights and strategies.
Top 5 findings from the 2015 State of DAM Survey
1. Sharing digital assets is a pain point.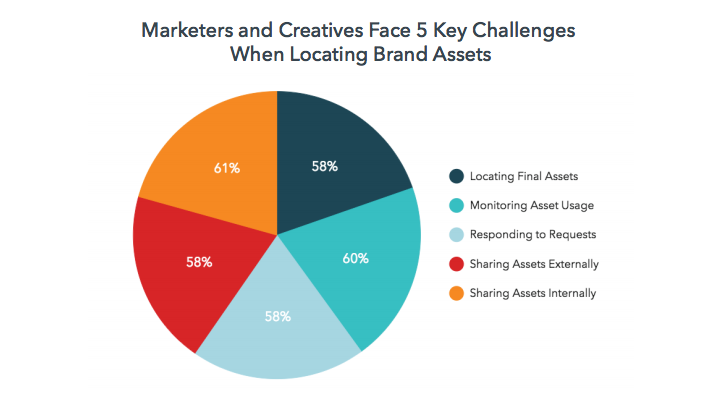 More than half of DAM survey respondents stated that sharing assets, both internally and externally, was their primary paint point. Other top challenges were responding to pesky, "Logo/asset request" emails, locating assets, and monitoring who's using which assets and how.
2. Marketers are storing their assets in the cloud.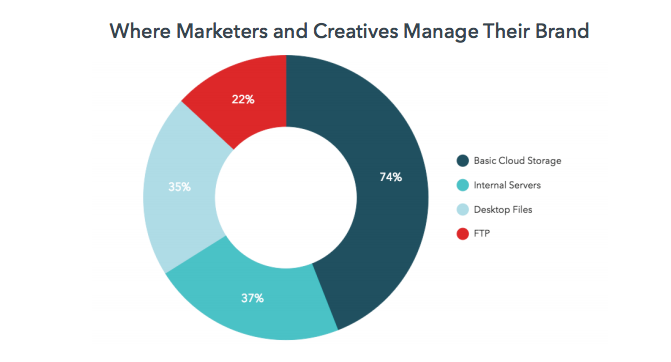 74% of marketers and creatives store their digital asset in the cloud. That majority is followed by storage on internal servers and desktop files. Want to know the differences between cloud storage and DAM? Our CEO Steve walks you through it here.
3. Creatives spend a lot of time searching for assets.

Marketers waste 60+ hours every year searching for the digital assets they need. That's a lot of hours that could be spent on work that actually benefits your bottom line. Want to know how much time and money the right DAM could save you? Check out our ROI calculator!
4. 94% of creatives turn to email to find assets …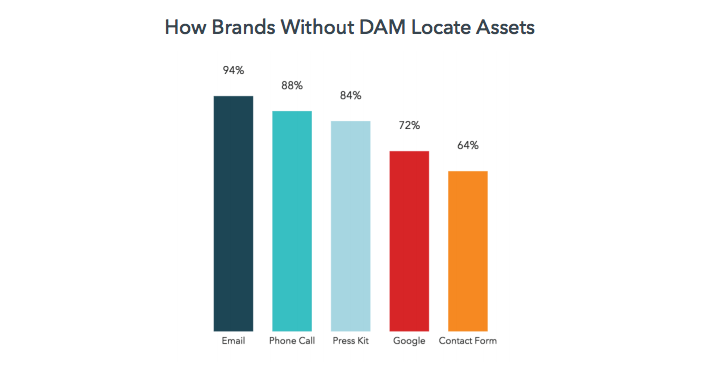 … which, I think we can all agree is a rabbit hole. 94% of respondents use email to find the assets they need, with 88% of people citing phone calls as a way to locate digital assets. In today's technologically advanced workplace, there are better ways to stay organized.
5. 100% of Brandfolder users are able to find what they're looking for.

Yep, 100%. No phone call required. Also of note, nearly 80% of respondents said that it took under one month to implement Brandfolder at their organization (we were also named #1 easiest DAM to implement this year!), and 60% of respondents use Brandfolder on daily or weekly basis.
Want to be part of shaping the DAM landscape of 2017? Take this quick DAM survey (and give yourself a chance to win one of those five $100 gift cards) by clicking the banner below.


[ad_2]
Source link