[ad_1]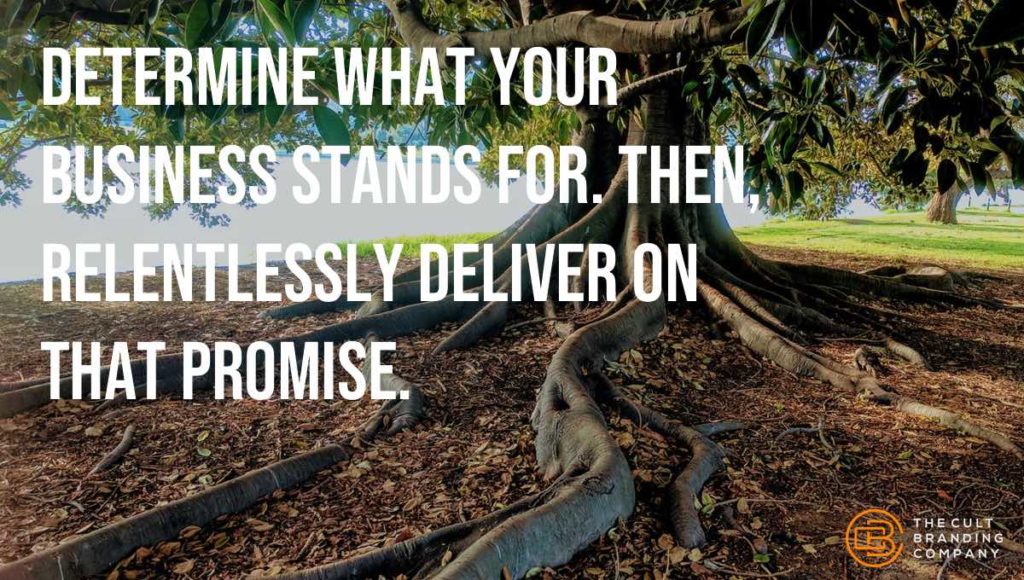 Tim works down the street. He rushes into your store. Late for a meeting, he stepped into a puddle after lunch and his damp socks are bothering him.
He grabs the first pair of black mens dress socks he finds, pays for them, and hustles back to work.
Sandra takes a trip to your store after work. It's her friend's birthday and she needs the right gift. She always finds what she needs at your store.
Tim and Sandra are both your customers. They both contribute to your bottom line. But only one of them will lead to long-term profitability in up and down markets.
Transactional vs. Relational Customers
Tim is a transactional customer. He purchased from you out of convenience (store location). He may or may not think about you again.
Sandra is a relational customer. Through consistent, positive experiences, you've built a relationship with her. She has specific positive feelings associated with your brand.
Sandra buys from you more frequently. She subscribes to your weekly promotional emails (and actually opens them). She frequently visits your website. She shops you on her mobile device.
You can't ignore either customer. You want both Tim and Sandra to buy from you. But if you attempt to build your marketing program around people like Tim, you're in trouble.
Tim doesn't buy from you for any emotional reasons. He'll buy from a competitor if its more convenient, cheaper, or for any number of reasons.
Battling for Tim's wallet is a costly venture. Yet, if you don't know who your customers are and why they buy from you, that's all you can do: try to pull the average customer like Tim into your store.
This purely transactional focus produces ineffective marketing. You end up creating marginal, inconsistent messaging. You fail to establish a strong brand position in the marketplace.
How Loyalty Drives Profitability
If you're focused on long-term business growth, your directive is clear: You want to attract more relational customers like Sandra.
Relational customers are more loyal. Loyal customers are simply better for your business.
Loyalty drives profitability in three primary ways:
Repeat Business: Loyal customers tend to buy from you more often.
Retention: Loyal customers tend to show less interest in your competitors.
Word of Mouth: Loyal customers tend to create new customers for you.
So if loyalty provides such profound economic benefits, why don't more businesses pursue this strategy?
The truth is that it ain't so easy. But if you pull it off, the rewards are outstanding.
The Power of Customer Loyalty
Former Zappos CEO Tony Hsieh explained, "We view any expense that enhances the customer experience as a marketing cost because it generates more repeat customers through word of mouth."
Enhancing customer experience pays offs: at Zappos, repeat sales account for the majority of their revenue.
Another company that understands the power of loyalty is Amazon.com. CEO Jeff Bezos explained, "We take those funds that might otherwise be used to shout about our service, and put those funds instead into improving the service. That's the philosophy we've taken from the beginning. If you do build a great experience, customers tell each other about that. Word of mouth is very powerful."
It's not surprising that Amazon.com bought Zappos: Bezos and Hsieh share the same essential business philosophy.
Three More Reasons to Focus on Loyalty
As an overall marketing strategy, focusing on creating loyal customers provides numerous other advantages.
1) Focusing on loyalty helps you differentiate
By focusing on creating a positive experience for your special breed of loyal customers, you will naturally differentiate your business from your competitors.
If you execute this marketing strategy well, you can make your competition irrelevant. Loyal customers are less likely to see your competitors as actual competitors. Over time, you can become irreplaceable in the hearts minds of your loyal customers.
2) Focusing on loyalty leads to exponential growth
The power of loyalty grows exponentially over time. While you may have only a select number of loyal customers now, through your efforts, you can amass a legion of loyal customers who trust you, buy from you, and help you grow your business through word of mouth.
3) Focusing on loyalty adds resiliency
Growing a base of loyal customers also adds an element of resiliency to your business, especially in down markets.
Southwest Airlines, for example, managed to remain profitable through many economic downturns over the last few decades. Similarly, unlike its competitors. Amazon had strong sales during both the fourth quarter of the economic downturn in 2008 and during the current crisis.
Five Strategies for Building Customer Loyalty
How do you develop a marketing program that breeds loyal customers? Here are five steps you can follow:
1) Understand what drives your customers
Learn how they think, feel, and behave towards your business. This isn't easy, but if you can discover these consumer insights, you'll be better positioned to create loyal customers.
Obsess about your customers. Talk to them. Ask them questions. Read their comments about you and your products in social media. Read blog posts related to your brand. Most of all, truly listen to what your customers are saying.
2) Be relentless in serving your best customers better than anyone else
Give your loyal customers plenty of reasons to stay with you and no reasons to leave. Push your organization to continually find ways to make your customers' lives easier and better.
Obsessing about the customer must permeate throughout the organization.
3) Find ways to wow and surprise your customers
Do something extraordinary and unexpected for your loyal customers. Instead of playing with "word-of-mouth marketing" programs, focus on better serving your customers and word of mouth will happen naturally.
Simply put: give your customers something worth talking about.
4) Focus on what your business does best
If you try to be all things to all people you'll end up being nothing to everyone. Be bold. Be unique. Differentiate your business around your strengths.
5) Deliver on your brand's promise … consistently
First, determine what your business stands for. Then, be relentless in your dedication to deliver on your brand promise each and every day.
Harley-Davidson customers love the freedom of the open road and the brand promises that freedom. Oprah stands for empowerment, hope, and the promise of a better tomorrow.
Walking the path of customer loyalty isn't for the faint at heart. But if you're creative, brave, and bold, committed to serving your customers for the long haul, an extraordinary, prosperous future awaits.
_______________________


[ad_2]
Source link