[ad_1]
I have a confession to make: I like the NBA Playoffs more than I like March Madness. It's the equivalent of being a "cat person" in a dog obsessed culture, but I don't care. The talent level is unrivaled, the match-ups have history, and a 7 game series is more like a chess match than a frantic, winner-goes-on 40 minutes.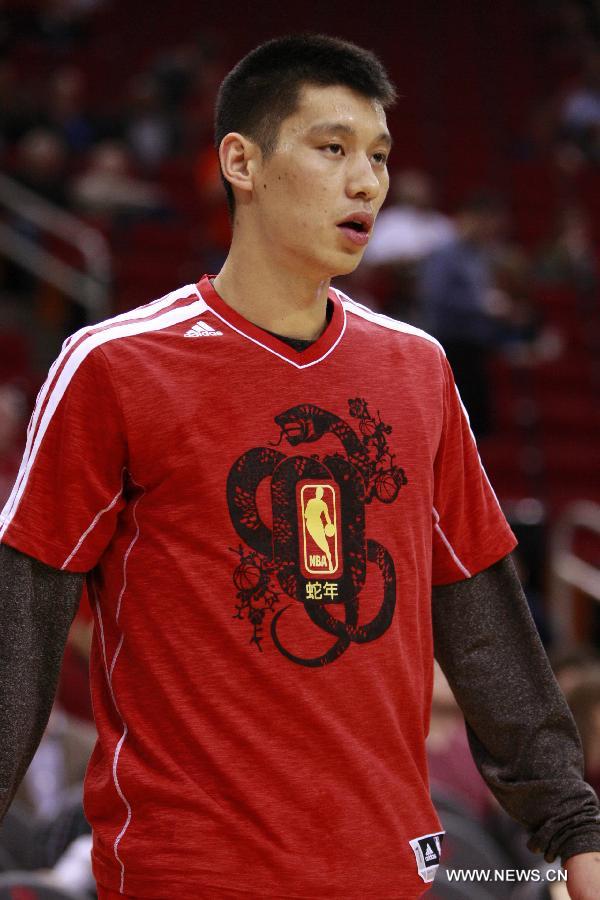 Jeremy Lin wearing NBA's Chinese New Year warm-up
Regardless of whether or not you agree, it's tough to deny the recent success the NBA has had. It's come a long way since the post-Jordan, thug culture of the late 90's and early 2000's and has turned itself into a globally recognized brand thanks to savvy marketing, the emergence of several key international players, and a cast of superstars who're just as concerned with taking their personal brand world-wide as the NBA is.
Another strength of the NBA is making it accessible for people to experience their brand in new ways. A great example of this comes through its partnership with TNT, a cable television network. In addition to airing many of the games throughout the playoffs (15 games in the first week alone!), they offer an online-only viewing experience called TNT Overtime. Designed specifically to supplement the game, TNT Overtime allows you to choose from 1 (or all 4) additional camera angles. Two of the cameras are set to always follow the fan-voted player, which plays just as well to the star-obsessed fan as the basketball purest. The other two camera's show the action from behind the backboard and an on-the-ball angle not typically shown during the telecast, respectively. The camera feeds are further supplemented with live player stats, team specific social media measurements and more. Another entertaining – though possibly unintended – result of the additional cameras is that they typically stay live during most of the television commercial breaks, providing some (often humorous) behind-the-scenes shots of your favorite players on the sidelines or your favorite analyst while they're supposedly "off-camera." It's just another way for fans to feel like they're closer to the game.
Though TNT Overtime is not the first example of online-augmented television viewing, it's certainly one of the best. Unlike scripted television, sporting events are rarely recorded to be watched at a later time and benefit greatly from adding additional viewing angles. The interactive component of player-camera voting brings fans closer to game, and the inherently competitive nature of basketball lends itself towards a highly social audience, spreading its brand even farther and in real-time.
As a fan of the NBA, it's great to see them get onboard early to open up additional channels to strengthen their brand.
[ad_2]
Source link