The internet is filled with useful apps and accessories that make it easier for marketers to do their jobs. And while we've already written about our favorite marketing productivity tools, we realized there was still more room to talk about the branding tools we love most.
So whether you're searching for a simple design app or you'd rather find a minimalist blogging platform, here are 5 helpful tools for building a stronger brand.
1. Buzzsumo
Trying to think of a topic for your next branded social media campaign or blog series? Buzzsumo makes it easy to stay up-to-date with the hottest keywords in your industry. All you have to do is type in a keyword or phrase, and you'll be able to browse through the most popular content pieces of the past day, week and month, among many other filters.
Read: 6 Creative Ways to Repurpose Content
2. Ghost
This new publishing platform is incredibly simple and straightforward. Many marketers have been switching over to Ghost because they can publish content without the distraction of unnecessary features. In a digital world where content is constantly created and then buried in a vicious cycle, it's essential that brands have a quick, easy way to publish and Ghost makes this task a breeze.
3. Rebrandly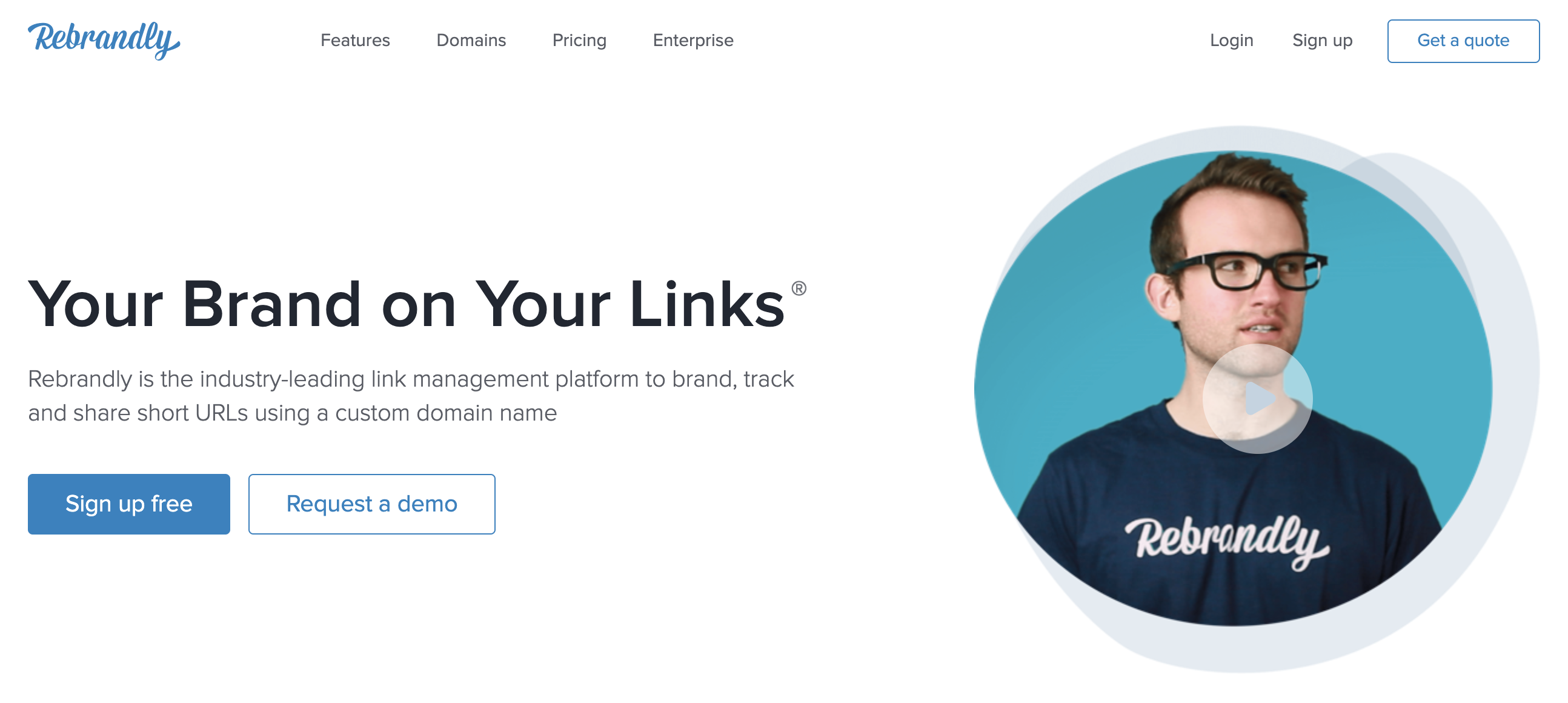 Behind every piece of valuable information you share online, there's a link. Every one of those links is an asset for your company – so why put another brand's name in the spotlight? That's where Rebrandly comes in. With robust link management, traffic routing, analytics, and more, it's a great tool for helping your brand stand out front and center.
Read: Is The Sprite Corner The Future of Brand Experience Design?
4. Creative Market
From brand identity kits to typography and stock photography, Creative Market is a go-to site for community-generated design assets. This design resource hosts weekly sales, monthly bundles and other specials, making it easy for designers to find unique, affordable assets to promote their brand online.
Read: Canva For Work: Our First Impressions
5. Canva
Canva is an excellent tool for creating high-quality design assets in a short amount of time. Users can choose from a variety of different formats, from blog headers to Facebook cover photos. After choosing from hundreds of different fonts, text graphics and design elements, it's easy to incorporate your own color hex or personalized background image to ensure brand consistency.
Michelle Polizzi is the Content Coordinator at Brandfolder, a user-friendly tool for brand asset management. When she's not busy creating content, you can find her bicycling around Denver or catching a live concert. She'd love to connect with you on LinkedIn.
Source link