An evening for brand geeks to share stories, talk trends, and hear from an impressive roster of speakers? Sign us up! We'd mention the free food and drinks, but you're probably at work right now and we don't want you to get overexcited.
San Francisco, New York City and Denver Brand Academies have included speakers from Slack, Edelman, and The New York Times. Now Brand Academy is coming to Chicago on September 29th, 2016 from six o'clock to eight o'clock PM. Get there early for complimentary food and drinks, and stay to hear speakers from Kenmore Appliances, Craftsman Tools, Rand McNally, and Brandfolder.
You know how you pay hundreds for a two-day conference, and end up hearing three speakers who actually resonate with the work you do?
Well, we went ahead and rounded up those three speakers, so you can enjoy relevant sessions, with concrete takeaways on how you can work smarter, create meaningful relationships through content, and handle a brand refresh like a pro.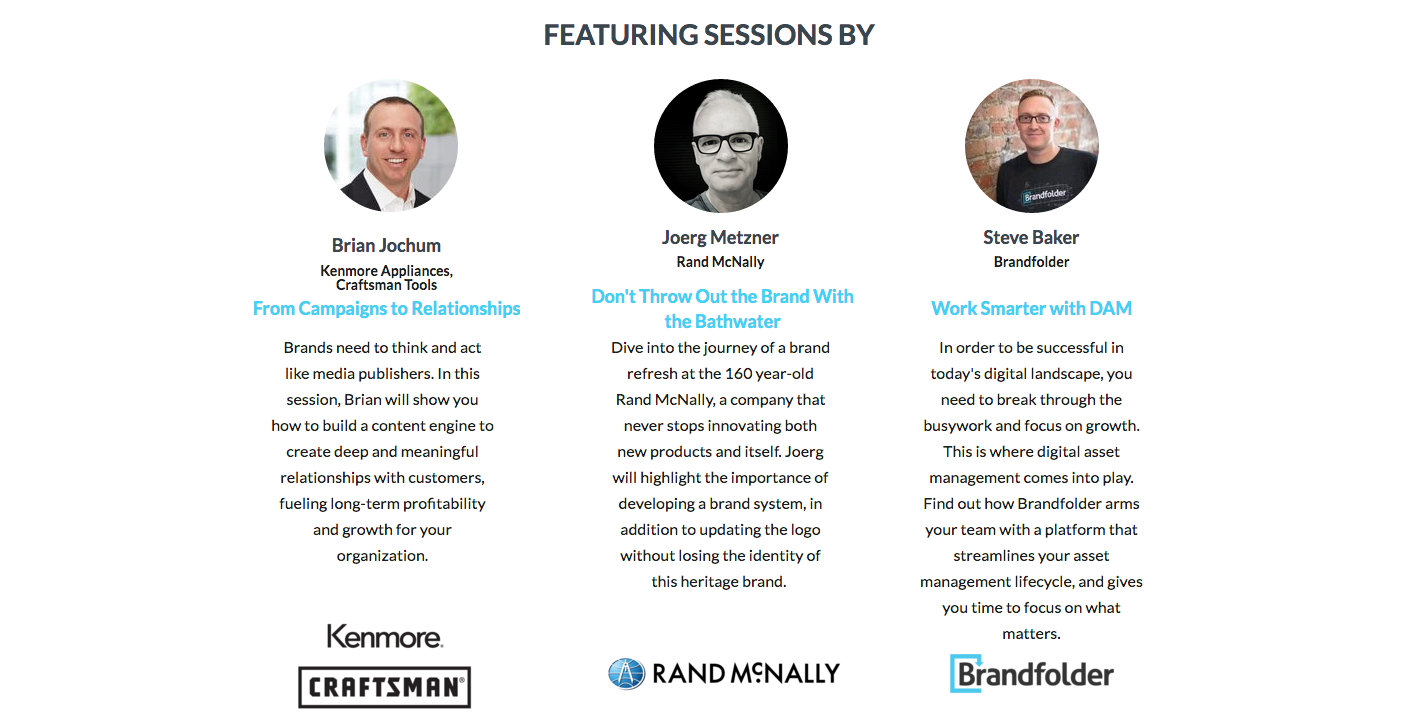 So take an evening to feed your inner brand nerd. Get to know others in your industry. And enjoy three renowned speakers who really get what you do and what you need to do it better. Spots are filling up fast with other brand marketers in your city. Will we see you there?
Source link