[ad_1]
Every marketer's worst nightmare? Switching software. You make the case for a new software platform that's going to "revolutionize your workflow" and find out (only after you've signed on the dotted line) that it actually makes more work for you. Sound familiar? We've all been there.
That's the situation consumer products company Ergobaby found themselves in last year with their newly acquired Digital Asset Management (DAM) platform. "The structure of the system was hard to work with. Our distributors would log in and then automatically get logged off," says Ergobaby Creative Director Perry Hampton. "This led to a lot of calls from our partners thinking they were locked out of the platform. It ended up making more work for us, and when we would call customer service to resolve the issue, they would never get back to us." Because of this, they knew it was time to think about switching software.
Hampton began the search for a new DAM, armed with a checklist of must-haves and red flags to avoid.
Switching Software: Ergobaby's checklist for a new DAM
Ease of use
A beautiful front end
Great customer service
Shareability
Ergobaby eventually landed on Brandfolder for their digital asset solution. "It has definitely saved our executives frustration fielding calls from exasperated distributors. It really comes down to the simplicity of finding assets quickly and efficiently. It also helps that it's more visual. You see what you need right away, instead of seeing a tiny thumbnail and not quite knowing what you're getting," says Hampton of Brandfolder.
For more about Ergobaby's search for the perfect DAM, download the free case study here. You'll learn how Ergobaby knew the time had come for switching software, how Hampton researched new DAMs, and why Brandfolder was the best fit for them.
Plus, check out this handy infographic to understand all of the ways Ergobaby uses their Brandfolder!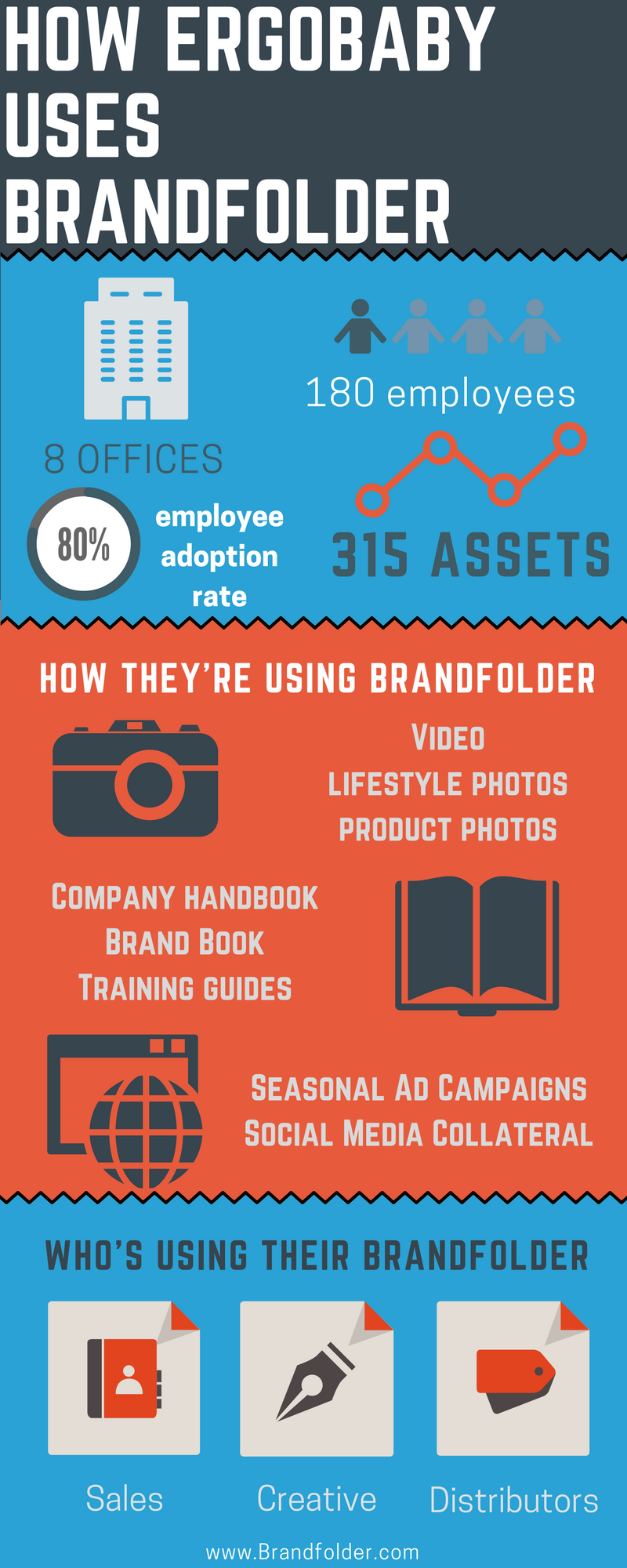 Think it's time for your company to consider switching software? Reach out for a free quote today, and join Ergobaby in finding a powerfully simple solution for your digital asset management needs.
[ad_2]
Source link