[ad_1]
At the end of the day, creatives want to create more, marketers want to launch faster, and operations folks want to improve processes while supporting their teams. At Brandfolder, our main goal is to create features that make our customers' lives easier and more efficient. Every feature we launch aims to accomplish that mission. And this past quarter was no exception. 
Read on to learn about our fall product launches. Contact your customer success manager today if you'd like to learn even more. And, make sure to sign up for our marketing newsletter to stay in the loop on feature launches, industry news, and more. 
Brand Intelligence: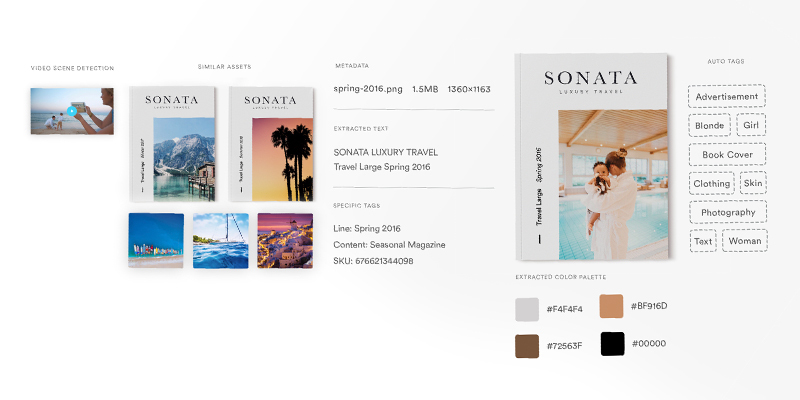 Our biggest and most important launch yet–Brand Intelligence is our proprietary AI & ML engine that's designed to make marketers and creatives lives easier. 
Brand Intelligence helps eliminate tedious tasks like manually tagging assets, improving search accuracy and asset recommendations. It also aids in reducing content waste, costly duplication projects, and frees up time to work on the projects that matter. 
And, Brand Intelligence gives brands the content insights they need to strategically plan future creative roadmaps and marketing campaigns. 
There's no training to make our AI / ML models work. Brand Intelligence adapts to our users. Read our blog to learn more about Brand Intelligence's use cases and real-world applications.
Smart Rules Engine: 
Brandfolder's smart Rules Engine allows admins to setup "if/then" rules. These rules automate the movement, organization, and distribution of assets inside your Brandfolder. Our smart Rules Engine can read tags, and use them to automatically move assets into different sections, labels, or collections. 
For example, an apparel brand that sells a product at Nordstrom can set up a "tag to collection" rule for real-time distribution of all of their product shots for nordstrom.com upon upload. 
This engine is designed to ingest thousands of assets super quickly and efficiently. It will also retroactively organize the assets that existed in your Brandfolder prior to setting up rules.  
Note: please reach out to our customer support team if interested in setting up and administrating our Smart Rules Engine. 
Custom Brand Intelligence Reports: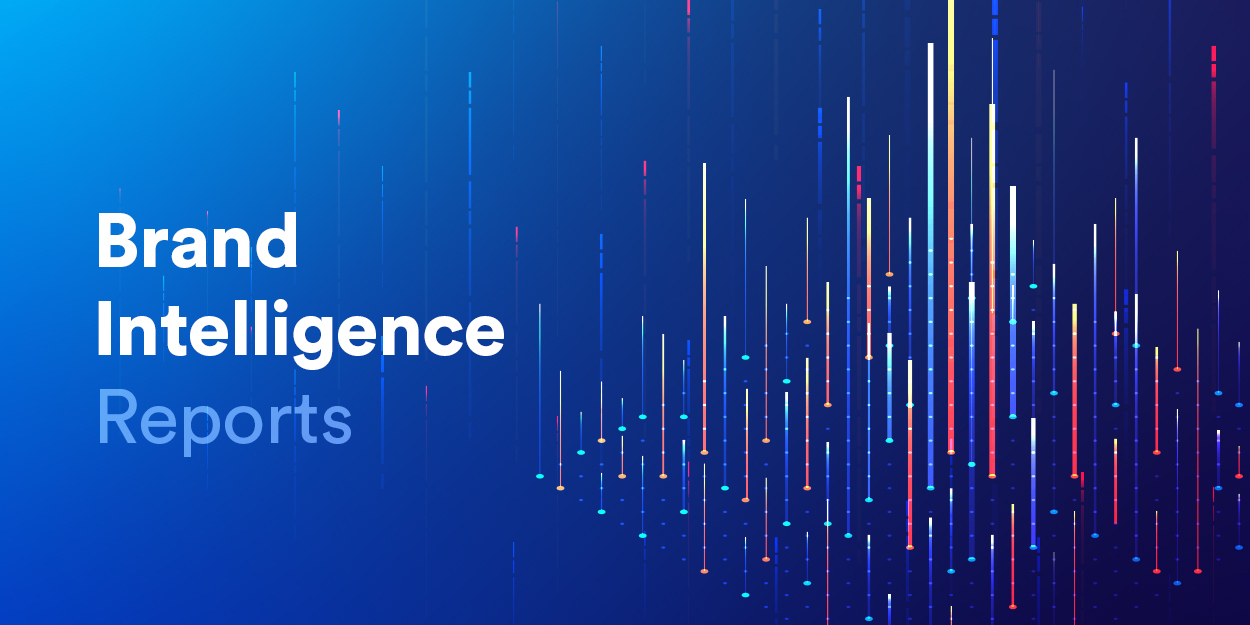 Marketers and creatives are constantly being told to be more data-driven, but you shouldn't have to tackle the facts and figures alone. With custom Brand Intelligence reports, our customers can put their DAM's benefit in clear, digestible context. 
Brand Intelligence reports help customers prove content ROI, optimize campaigns, plan future roadmaps, and measure the value of team efforts. They also provide rich information on the health of a Brandfolder.
To learn more about popular custom reports our customers take advantage of, read our blog here.
Advanced Adobe CC Integration: 
With our new advanced Adobe Creative Cloud integration, creatives can bi-directionally push and pull assets from Brandfolder and Adobe CC apps (InDesign, Illustrator and Photoshop), thus working faster. 
The extension also syncs and maintains links across all three apps. This means you can place an .ai file into several InDesign layouts, and if you make changes to that .ai file in Illustrator, the InDesign documents will automatically show an out-of-sync link and prompt you to update it. 
To learn more about our Advanced Adobe CC integration, read this helpful knowledge base article.
Note: you will need a Brandfolder license that includes Advanced Adobe CC Integration seats, as well as an Adobe CC license to use this integration.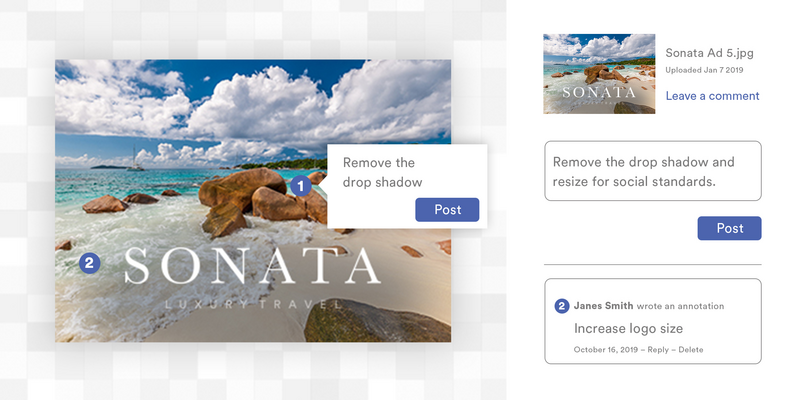 Brandfolder's workflow feature suite just got a major facelift–and part of that is Comments and Annotations. Now, users can improve their efficiency by collaborating on assets directly within the Brandfolder platform. Instead of manually switching between tools, admins and collaborators can comment, annotate, and tag users all within a streamlined view. 
For example, if an admin wanted to let a creative know that they need to lighten an image, the creative could check out the asset, work on it in Adobe Creative Cloud, and push a new version of that asset back to Brandfolder. 
To learn more about our entire workflow 2.0 feature suite, read more here. 
Send to Print on assets: 
Previously only available through our templating feature, Brandfolder customers can now send individual assets to pre-selected printers directly from an asset modal. Thanks to this new addition, individual marketing and sales materials can be published quicker than ever. Satellite offices and remote employees also have the option to set up their own, local printers and eliminate waiting on headquarters to print for them.  
Collections Search Drop Down: 
Now, admins and collaborators can search for Collections from within the Collections dropdown at the top of each Brandfolder. For customers with thousands of Collections, this drastically speeds up the findability of specific groupings of assets–permissions still holding.
Prioritized Custom Fields allow admins to select up to five Custom Fields they consider most important for their users to see, which are then guaranteed to show at the top of the asset modal. This new feature is great for brands with existing metadata or classification rules that need important fields to always be evident, so others can find assets and relevant information quickly. 
Metadata Conversions allow admins to convert embedded and extracted metadata fields into Custom Fields or tags. This helps automate the searchability of metadata and optimizes the ongoing management of the DAM over time. 
Smart Embed CDN–AUTO: 
Though it's a common fact that smaller image sizes directly translate to faster load times on digital channels and reduce bandwidth costs, it often means surfacing lower quality images and providing a poor user experience. Now, our smart embed CDN can automatically provide end users with the best format of images (either WEBP or PNG), ultimately optimizing load times of those assets without sacrificing quality. 
Even more integrations: 
Workfront: 
Connect your Workfront account to your Brandfolder to enable automatic syncing of assets from completed or approved projects. Any file added to a final / approved / completed / design type of folder in Workfront will be pushed into a preconfigured section in your Brandfolder. Details from Workfront (e.g. document owner, project, portfolio, program, custom form values) can be copied into the Brandfolder asset modal as tags or custom fields. 
This integration enables teams using Workfront for WIP for approval reviews to seamlessly push finalized assets, along with critical details, into their centralized source of truth DAM. 
Microsoft Teams: 
Brandfolder's Microsoft Teams integration enables teams to easily find and share assets within a Teams direct chat or channel. Organizations that use Microsoft Teams can now share and collaborate around assets stored in their central source of truth without leaving their established lines of communication. 
If any of these features might enhance your daily workflows and improve efficiency for your teams, contact your customer success manager today. 
[ad_2]
Source link